Intel i7 / i9 Processors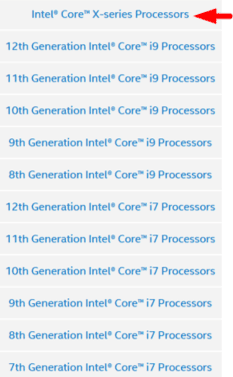 Intel i7 and i9 processors still hold the title as the undisputed champs in processor speed and performance. There is nothing faster including AMD's  Ryzen and Threadripper processors which trails Intel by 26% in benchmarks.
These processors push beyond the 4Ghz mark without the need for overclocking. So if you want the fastest CPU available the new Intel i9 Series is as fast as it gets.
Always the Fastest
At NTI, we only use Intel's top processors at any given point in time in our systems. If you are looking for the fastest computer you can get your hands on, we have it.  As always, nothing but the best goes into our QuadStation multi display computer systems.
Choose an i7 or i9 Processor?
If you want the fastest processor available on the planet and willing to pay a little extra for it, the i9 processors are for you. Otherwise go with the i7 Series which are also in the high end category. All of our QuadStation systems come with both options.
Top of the Line Components
NTI manufactures the fastest and most reliable multi-monitor computers in the world. Our QuadStation computer systems continue to get faster as new technology unfolds. This requires that we not only incorporate the fastest processors available, but also selecting the right 'combination of components'. This ensures that all of the technology in the QuadStation system works in perfect harmony.
Nothing is overlooked in the engineering of a QuadStation system, so if you appreciate supreme quality and speed, buy a QuadStation system today. It will be the most reliable computer that you have ever owned.
It is More About the Core!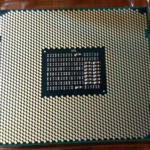 That's right. Intel's fast processors combined with HyperThreading technology DOUBLES the virtual processing threads. Each 'thread' equates to a separate lane of data traffic. More lanes of traffic means more information can be processed simultaneously. Your experience will be an increase in overall speed. Here is how it works.
In the past, measuring processor speed was all about the Ghz, or clock speed. That measurement has become less important as the microarchitecture of processors has changed. CPU speed is now measured more by how many CORES are on the chip and not so much about the clock speed of one core. More cores = more speed, it is that simple. For example:
Intel i7-7800X – 4.0 Ghz / 6 Core / 12 Threads (this is faster!)
Intel i7-7740X – 4.5 Ghz / 4 Core  /8 Threads
Other Important Factors
The number of threads essentially doubles the processor speed with virtual cores.
The level of Smart Cache is the efficiency of the processor working memory.
The speed of DDR4 memory that is supported. You will only benefit from faster memory if the processor supports it as well. That said it is important to match the memory to the processor to make sure everything runs at top speed
Separating Myth from Fact
A common misconception is that your system will not benefit from multi threaded processing if your software applications are not multi-threaded.
FACT:
This is not true. Regarding multi-threaded (6,8,10 core) processors and any software application Intel says: "Even if the applications are not multi-threaded, multi-tasking environments will benefit from multi-core processors." (Source: Intel Software Solutions Group)
It is true that a single threaded software 'application' will not utilize multi threading. However, Microsoft operating systems from Windows XP forward all support multi-threading. That said, your overall system performance will benefit substantially with multi-threading speed. Also, Microsoft Office products (Word, Excel, Outlook etc) applications are fully multi-thread capable.
The Future of Processors:
The future of technology will utilize multi-core processing as the new standard in all computer systems. If you are in the market for a new computer system you most definitely want to include the latest technology to ensure you are 'Future Ready'. Dual core processor will soon become obsolete in desktops as  8 and 10 core CPU's become the new standard.
NTI always uses the very newest fully tested Intel processors but they must also meet our very stringent quality control requirements. See our Future Ready line of QuadStation Systems.
Technical Terms
Intel Hyper-Threading Technology: Each physical core, doubled by virtual cores provide massive computational throughput.
Intel Turbo Boost Technology: Dynamically increases the processor's frequency for more performance automatically, when you need it the most. (this is NOT the same as overclocking)
Intel Smart Cache Integrated Memory Controller: Large last-level cache for ultra-efficient data storage and manipulation.
Intel QuickPath Interconnect: Interconnect design increases bandwidth and lowers latency and data transfer speeds.
Integrated Memory Controller: Lower latency and higher memory bandwidth deliver amazing performance for data-intensive applications.
Intel HD Boost: Allows a new level of processing efficiency with SSE4-optimized application.
Digital Thermal Sensor (DTS): More efficient processor and platform thermal control for significantly lower noise emissions.
Intel Wide Dynamic Execution: Improves execution speed and efficiency, delivering more instructions per clock cycle.
Intel Smart Memory Access: Improves system performance and reduces the effective latency of memory accesses
Laptops with i7 Processors:

QuadStation Traveler 3 Screen Laptop
Desktops with i7 and i9 Processors: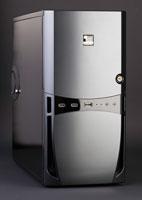 NTI QuadStation Systems with Multi Monitors
Contact us today for a detailed quote using any of these processors!