NTI is the leader in multiple display computer systems. Our Company has a solid worldwide presence and an unwavering dedication to quality which is what sets us apart.
Based in southwest Florida, we specialize in workstations designed specifically to increase productivity. NTI has a broad customer base which includes control rooms, businesses large and small, municipalities, military, stock traders, CAD designers and more. We are best known for our popular QuadStation multi display computer systems.
What We Do
NTI helps businesses large and small to create a more productive working environment with the use of our unique multi monitor solutions.
Your Business is Appreciated
Your business is always appreciated and we never take it for granted. So we work hard to maintain a solid business relationship with you that lasts for years.
Long Term Relationships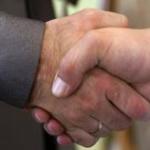 A business should focus on the relationship with the customer first. We are committed to providing you with the highest quality, personal service at all times.

As a result, you are establishing a long term business relationship with a company that you can trust.
Stellar Reputation
NTI has been in business for 28 years. During that time, we have earned a stellar reputation worldwide. We accomplished this by providing only the highest quality products and services without compromise to our customers.
Why Choose NTI?
Experience
NTI brings almost 3 decades of solid experience building multiple display computers. So our engineers never stop working to improve on our products year over year. Our goal is to always provide you with the most reliable computer system money can buy.
Communication
We always encourage open communication with our customers before, during and after the sale. As your system moves through prodcution, you will be kept well informed all the way to delivery.
Honest Advice
You will always get straight forward, honest advice from our representatives with no runaround or pressure.
No-Nonsense Support
If you ever need tech support, we are here for you. Rest assured that we will provide you with the fastest solution to your problem every time. So you can always expect honest, straight answers that will resolve your problem.
28

Years in Business!

Here is the caliber of companies that trust in NTI year over year to provide professional multi monitor solutions:
Government

Municipalities

Law Enforcement

Financial
Military

Universities

Technology

Logistics
Aerospace

Manufacturing

Businesses

Designers
A.G. Edwards
FAA – Miami Int'l Air Traffic Control
ReMax Realty
ABC Television
FEMA
Rialto Unified School District
AGFA
First Baptist Church
Rob and Stucky
Air Defense Force Base
Ford Audio Video
Rockwell Collins
Air Force One
Forex Commerce
Ross Dept Store
Alabama Power Company
Fort Knox
Royal Palm Bank
American Airlines Arena
GE
Sandia National Lab
Angel Medflight
Google Corporation
Siemens Energy & Automation, Inc
Baylor College of Medicine
Guilford Mills Inc
Siemens Power Generation
Boeing
Hewlett Packard
Smithfiield Bio Energy
Bombardier Aerospace
Honeywell International
Sony Picture Entertainment
Bradley University
Honeywell Technology Solutions
St. Peters Catholic Church
California Safety Agency
Indiana Farm Bureau Insurance
Stanford University
Canadian Pacific Railway
Infinite Energy Inc
Staybridge Suites
Capital One Bank
Intal Asia
Suncor Energy
CBS Sports
Intel Corporation
TAG
CBS Television
International Trade & Investment
Tampa Bay Water
Center for Disease Control (CDC)
Irish Repertory Theatre
Tampa Electric Company
Central Michigan University
Johnson County EMS
Temple University
Cisco
JFK Space Center
Tennessee Dept of Transportation
City of Fargo
Kalamazoo Dept of Public Safety
Tennessee Valley Authority
City of Henderson
Koch Pipeline
Tesoro
City of San Leandro
Lee County Clerk of Courts
The Aerospace Corp
City of Springfield
Lee County Public Facility
Tobyhanna Army Depot
Collier County Sheriff Dept
Lockheed Martin
Town of Ocean City MD
Columbus Air Force Base
Los Alamos National Lab
Turquoise Ridge Mine
Columbus Zoo
Louisiana State University
UBS Financial
Compudyne
Lucas County EMS Services
Unite Airlines
Comp USA
Microsoft Corporation
United States Treasury
County of Abbeyville EMS
Midlands Technical College
University of California
CSX Transportation
NASA
University of Maryland
DEA
Nastech Pharmaceutical
University of West Florida
Department of Revenue
Notel Networks
US Marine Corp
Department of Defense
Nuclear Medicine
US Army
Department of Homeland Security
Pacific Motors
US Air Force
DOW Chemical
Pediatric Cardiology Association
US Navy
Emory Hospital
Plainville Police Department
Verizon Wireless
Entergy Nuclear Operations Inc
Public Service Corp OK
Wachovia Bank
Exxon Mobile Pipeline
Public Works Public Service Div
Wesco Corp
Federal Reserve Bank
Queensborough College
West Manatee Fire Rescue
First National Bank
….and thousands of financial traders and trading firms worldwide.
A Little NTI History
NTI started out as a computer consulting firm back in 1995. As our company grew, we added hardware sales and service to our business model.
At this time, the tech boom was just getting started. That said, the hardware side really started to take off so NTI opened our retail store location in Naples, FL in early 2000. We were the first company anywhere to focus on multi monitor computer systems. As we rapidly grew our business, we became known as the Pioneers of the multi monitor computer system. At this point we had to give it a name, so the QuadStation brand name was born.
Our retail store was very successful but the online business began to far outpace our brick and mortar presence. So after 7 years, we closed our retail location and moved our company 100% online. This expanded our customer base not only across the entire US, but internationally.
The NTI QuadStation brand now has a global presence in every industry across the board. We have shipped our systems to nearly every country around the world.
We are very blessed to have loyal customers like you. So we work hard to provide you with only top quality products and respectful customer service.
We have always appreciated every customer since we opened our business on day one. We maintain a stellar reputation both domestically and internationally to this day.
NTI Multi Monitor Computers
Also See: Testimonials | Why Buy from NTI