Compare NTI QuadStation Systems
2 – 12 Displays
Top Quality
3 Year Warranty
Free Shipping
​USA Tech Support
Fast. Quiet. Rock Solid.
Compare Any Computer to an NTI QuadStation
This is a question that we get asked often and one that we love answering.
Like comparing oranges to bananas, there is a big difference. If you need a system for gaming, buy a gaming computer. If you need a reliable system to run your business, buy a business workstation. Don't waste your valuable time learning a bad lesson.
NTI QuadStation systems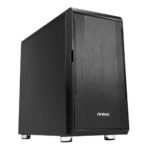 are high performance, customized computer systems built specifically for each customer. Every detail has been thought out to make this the perfect system not just for anyone, but for YOU.
An assembly line, "off-the-shelf" computer (Lenovo, Dell, HP etc) is a generic one size fits all system. It will come bogged down with games, trial software and other programs that you may never use which will slow a system down.
If you are looking for a cheap computer just to get you by, this type of system may be for you. These cheap systems are commonly referred to as "Disposable Computers", the name says it all.
However, if you appreciate quality and would rather have a system you can rely on for many years, a custom built system by NTI is a much better choice.
Beware of Nickel and Diming
A common practice for "off the shelf" computer makers, is to reel you in with a low BASE price, for example "PRICES STARTING AT" $649. This is a bare bones system before most of the necessary components are added (hard drives, video cards, memory etc). By the time you add in all of the required components, they nickel and dime you up to a price actually HIGHER than a QuadStation system!
Our philosophy is simple. We give you all of the performance you need right out of the gate without all that nonsense.
How Long Does a Typical Computer Last?
Generally speaking with an off the shelf computer system you may get a 3 Years out if it …if you are lucky. This is because assembly line computers are mass produced and typically use cheaper components to get the price point down.
NTI QuadStations Last Longern Quality To Go The Distance
At NTI we are committed to quality which is how our QuadStation systems outlast all other computers hands down. We are happy to help you compare. Send us any deal that you find from another company, and we will show you truth of it. We confidently provide a solid 3 year warranty knowing they will last long beyond that.
Here are just a few of our QuadStation customers and how long their systems have been running:
11 Years – QuadStation 6 – Dwayne / MN
10 Years – QuadStation 4 – Tina / TX
9 Years – QuadStation 10 – Richard / Canada

8 Years – QuadStation 4 – Jim / CT

7 Years – QuadStation 12 – Ken / FL

6 Years – QuadStation 6 – Wendy / CA

5 Years – QuadStation 8 – Walt / NY

​4 years – QuadStation 4 – Robert / IL​
What About Technical Support?
Our US based, personal technical support team is second to none. If you have a problem with our system, call and talk to a live person during normal business hours.
If your issue cannot be resolved over the phone we have you covered  with our FREE remote login support service included with all QuadStation systems.
You are Not Just Another Sale to Us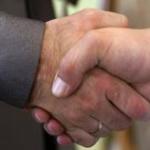 Buying an off-the-shelf or system from the internet makes you just another sale to the other guys. At NTI, we will never pressure you to buy anything. It is as important to us that you are making the right choice as it is to you.
If a QuadStation system is is more power that you need, we will tell you that as well. We believe in establishing a long term, business relationship with every customer.
Our turnaround times are normally just a few days depending on the model. So instead of waiting for weeks you can have your new system in just a matter of days. If you are in a bind with a down system, let us know that we will see what we can do.
Open Communication
We always encourage open communication with our customers, so call us any time we would love to hear from you. Our direct number is on the top of every page on our website.
Get your new QuadStation System today!

Why Buy from NTI | Pro Workstations | Trading Computers | Control Rooms | Laptops
Compare an NTI QuadStation To Any Other. They will lose!